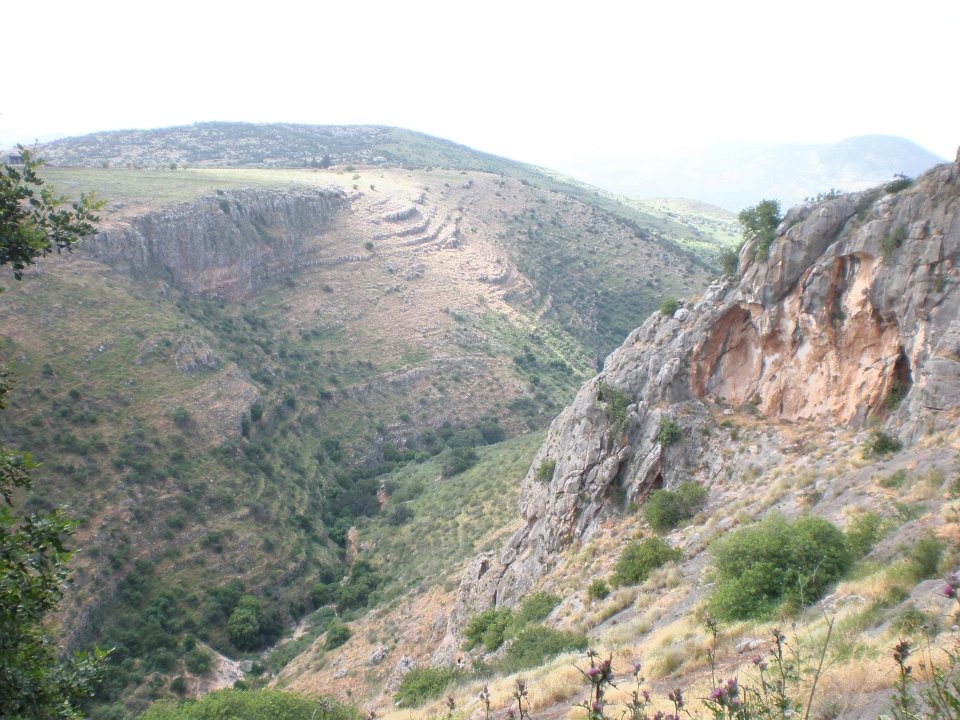 Day 1 Golan Heights
We'll visit nature historical sites in the Golan Heights, learn about the famous battles of Israel and Syria in 1948, 1967, 1973, from a personal view. We'll do several observations to the See of Galilee and the Israeli and Syrian settlements and learn the issue of the borders.
The Itinerary:
Visiting Hamt Gader – the roman hot Bath on the Jordan river.
Climbing the Golan Height from the south/
We'll drive on the "HaOn" cliffs overlooking the Sea of Galilee and the hills overlooking the Yarmuk.
We'll visit Gamla – "Masada of the Galilee" and the location of the biggest Vultures colony in Israel.
From Hazeka hills we'll be able to see the Syrian settlements and describe the wars of Yom Kippur.
We'll finish driving along the Jordan River.
Day 2 East Galilee
We'll visit Tiberias and its ruins. Drive around the Sea of Galilee and visit the Holly Christian sites Capernaum – Tabgha. Visit Rosh Pina the first Israeli settlement in the Galilee. Visit Sofa the "Kabalah" center. Birya forest and finally drive along the Lebanese border on the Northern highway .
Day 3 west Galilee
Visit Acre – the knight's halls and the Templer's tunnels, the old market, the Ottoman walls the ancient port and visit the Bahi Gardens.
Visit Rosh Hanikra and the Lebanese border.
We'll visit Pekiin – a 2000 years old village. We'll visit some of the Israeli minorities the Druza and the Bedouins and enjoy there hospitality.