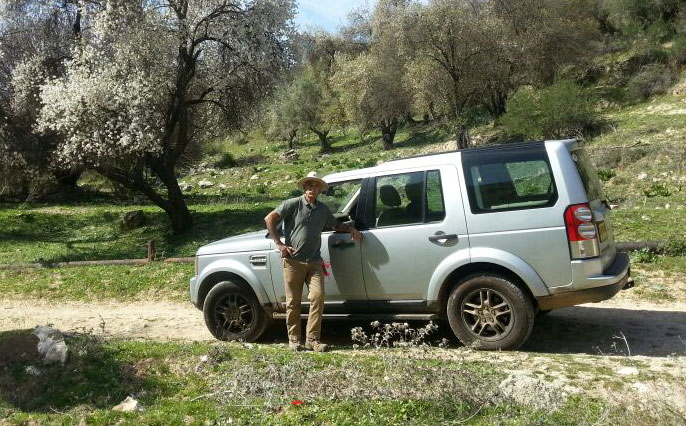 I was born as a true Sabra on the northern border of Israel with Lebanon at Moshav Margaliot.
I do some farming as well, Mango and Lychee.
Military service: I served in I.D.F as a paratrooper and unfortunately I have also combat experience.
I have participated 1973 war. The tours in the Golan Heights describe the famous battles of Israel and Syria from a personal view.
Education: an academic degree in Geography and Israel studies.
I'm licensed tourist guide no. 6011 by the Israeli ministry of tourism and have experience since 1988.
I have a 4wd luxury Land rover Discovery 4- S.U.V – 2015 –  licensed by ministry of transportation as a tourist car. It has 6 seats.
Languages: English, Arabic, Hebrew
I guide also outside Israel in Morocco.
I have published 2 books in Hebrew.
One calls "To travel with Morris in the Galilee".
The second call "Tiberias stories" – about stories which I collected from documents and from old people in Tiberias
 Tours can be combined in the north accommodation in private homes that can be introduced to the tradition of home foods
Always at your service