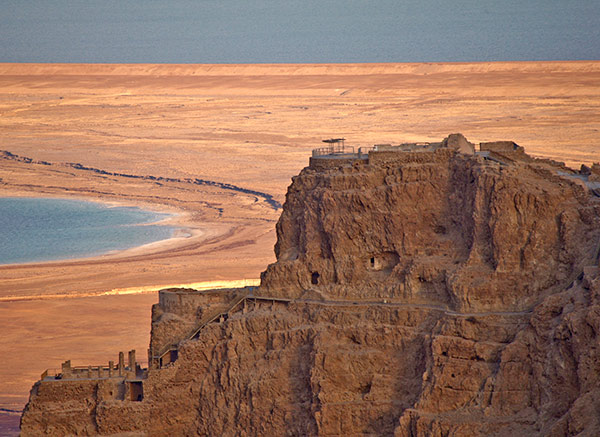 Day tour 
08:00 pickup from hotel (do not forget to bring swimming suit, towel, sandals)
On our way east we can say good by to Jerusalem from Mt Olives as well to see the fact that the eastern out skirt of Jerusalem is the Judean desert .
From here we drive down to the lowest place in the world – "The Dead Sea" . On our way we'll make a quick stop for an observation at a beautiful monastery which is 1,500 years old a time capsule.
Quick stop at Ahava factory shop (only upon your request) and drive to Masada.
Masada is a mountain over looking the Dead Sea with ruins of King Herode palace , but the fame of Masada is the story of the mass suicide act of the Jewish zealots in the year 73 or 74 ad that prefer to die as free man and not to live as slaves of the Roman. The story was told by the famous historian Josephus in his book The Wars of the Jews .
We can have something to eat at Kibbutz Ein Gedi Cafiteria and then enjoy natural mud, swim at the Dead Sea and in the end a dipp in a thermo mineral hot spring Mineral beach.
If time permit we can visit t Qumran were the Dead Sea scroll where found and then do a Jeep ride in the desert and back to your hotel.